Really? Aside from the fact that most of us gardeners are ready to start spring, or at least daylight savings come March 12…why worry about something two seasons off? I just want you to be ready for it–red is going to be hot in Fall 2017. (Check out image #7)
Personally, I fell for the color red many years ago. It's one of those colors, like it or not, that has tremendous impact. Maybe that's why it gets avoided. Generally speaking most people don't want to call attention to themselves. Others choose red precisely for that reason. I love it in home décor too, and far from using it only as an accent you can add many shades of red together. With good sunlight you can be even more daring.
Check out this site for more ideas for the use of interior colors. http://www.decoist.com/
Red will always be associated with love. Only some red pillows share that association though. Paola Pillow's red rose is such a pillow. You'll love the color, you'll treasure the comfort of sitting on your couch with your favorite…person….book…show?
Not to mention listening to a favorite love song..Spanish Harlem and The Drifters.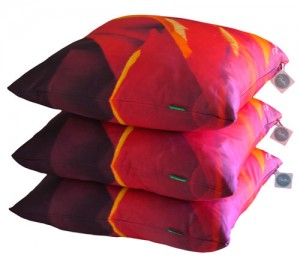 These guys….Their claim to fame? We just found them in an antique store waiting for a lift. We think they're from Haiti. We're happy they made it to our home..even if they scared the cat to death. SOME might also call them red. What do you think? We have the perfect spot in the living room. But first, they're going under the hose.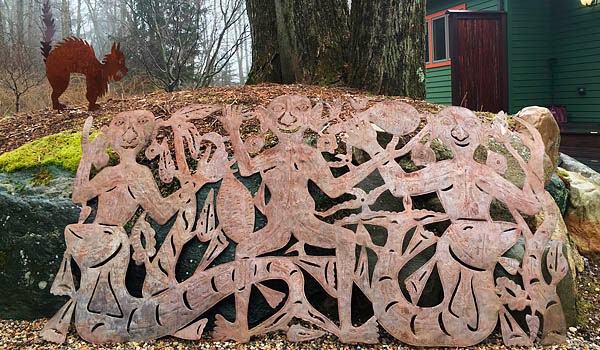 Save
Save
Save
Save
Save
Save
Save
Save
Save
Save
Save
Save
Save
Save
Save
Save
Save
Save