Roses are one of my favorite flowers. They're eternally classy but you'd better think twice before you mess with their thorns. I have a couple small bushes here that are wild red climbers and although I've yet to turn one into a pillow- I thought this one had great potential. Of course, red is also my favorite color so it's all good.
Another thing I love about roses is the way they age. What do you think of these two? I'm crazy about older roses.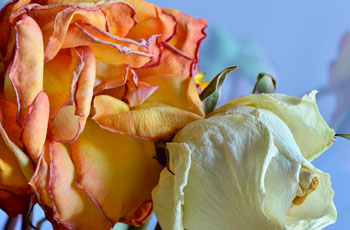 I've had limited inclination to plant roses here because our property is very shaded so I generally buy roses for my photos. Of course then I can choose ones that smell divine too.
This is an interesting site I found about all things roses. They say they've cataloged over 44,000, so  it's pretty extensive…! An excellent resource for rose questions. http://www.helpmefind.com/rose/index.php
This week I spent time preparing a new page on my site to feature my pillows. I've written some info about how they're made too. Here are some of them. I'll add more soon. I'm waiting on some new ones to come back from printing.  https://paolaprints.com/pillow-parade/
And speaking of older and classy, here's a great duet by two women who fit the bill.