This time of year, I'm generally trying to shake off the old and get into the new side of life. Some of that just requires taking a pause- opening your eyes and allowing new things in. I'd suggest that people suffer tremendously from a lack of time, difficulty in focusing and generally giving themselves the things they need as opposed to things that need doing. Take time, give time and when it's needed- listen.
Paola Pillows started in the garden. I miss garden time in winter. I'm sure people garden for all different reasons. An escape into beauty is right up there. It's also about indulging in hand work. Mindlessly. Gardening can bring comfort that way in difficult times. I suppose it's akin to exercise – balancing the daily mental stress.
Part of every outdoor experience is sun exposure. I remember as a child, our family doctor was ahead of her time, counseling my mother to insist we spend time soaking up Vitamin C outdoors especially when we were sick. Consider how sunlight can also improve your mood.
Sun is healthy for you and friendships are golden. Linda Ronstadt-Stunning as ever. Singing Gentle Annie, an old American folk song written by Stephen Foster, performed by Linda and the Quebec- born McGarrigle sisters, Kate & Anna. Kate died of cancer in 2010. Linda is long suffering from Parkinson's Disease. But who can forget her earlier voice? I would be remiss in not sharing Tracks of My Tears. Inspiring!
Paola Pillows will bring sunshine into your home all year long. From my garden to your couch. Rosa and her sister pillows!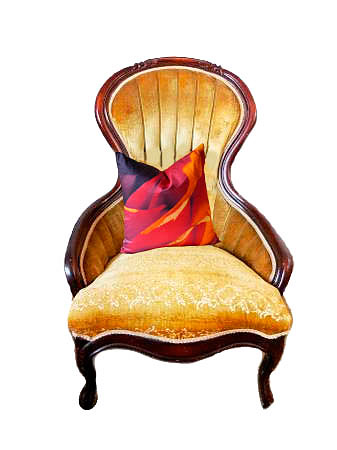 Related Images: