Yikes. Once again I've waited too long to write a blog post. So much going on. Let's jump right in!. Some of you may know that I've been making scarves for a few years. I'm designing with images I've taken in my gardens for almost five years. Aside from adoring gardening, the beds provide me with ongoing photographic material. This year has been incredibly busy so I finally dove into necessary soil amendments to the flowerbeds. Hmm.
Happily, I also had the opportunity to create and produce a quantity of beautiful chiffon scarves for my high school classmates. Featuring the Morning Glory.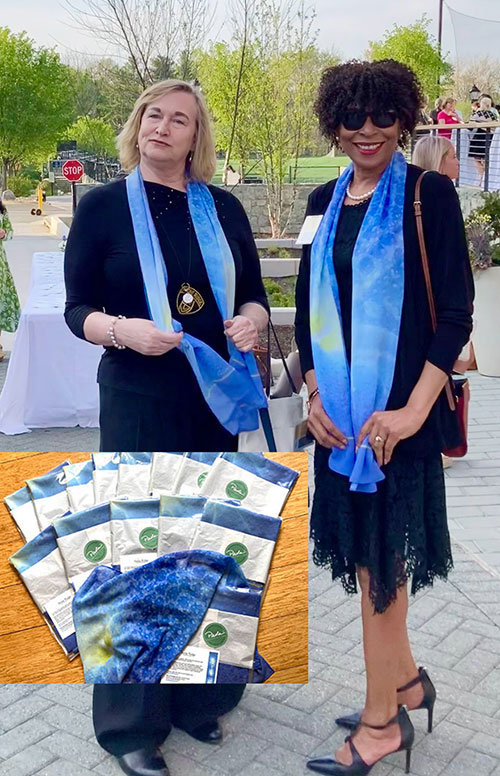 Meanwhile, back at the ranch.
This was the season to invest in an attempt to correct the damage that jumping worms have caused my flowerbeds. Careful research last year with a soil scientist, soil testing and reading prepared me to plunge headlong into introducing new inputs to my enclosed garden to begin to help the soil recover. Several years of jumping worms had degraded the top inches of soil, eliminating ground cover and impacting the more shallow rooted plants like azaleas. While there is no cure at the present, I was advised to begin with an overall application of biochar which both improves the soil structure and appears to be an irritant to the worm bodies. Oh yeah. Biochar- a special carbon rich charcoal.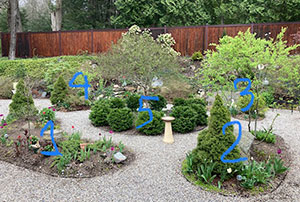 Planning the time and application of soil amendments required measuring the beds and apportioning out how much of whatever each one got. They ALL got the Biochar, after frost ( Mid May) when I was able to hand cultivate the beds and mix it in. I then followed up with an application of 10/ 10/10 fertilizer, some lime, a thorough watering and a few inches of Sweet Peat. That would be three yards of Sweet Peet. I paced myself. One of the things I've learned is that a lot of plant health comes down to what you do with the soil. I have many shallow rooted plants. Look first to the conditions on the ground before you move in with any kind of chemical remedy. And be patient. (ha!)
What do you think?
This is where I get to show you before and after photos. People don't always realize how dramatically different perennial beds look between early Spring and June 1. It's pretty shocking. However, I still take SOME credit here. The "before" photos are quite small, embedded in the current images-you'll have to work to bring them up in size.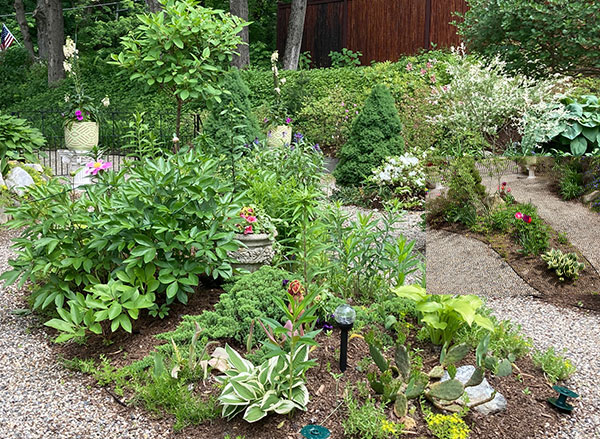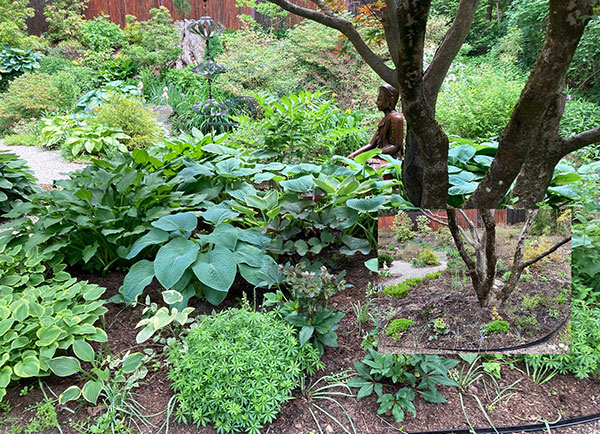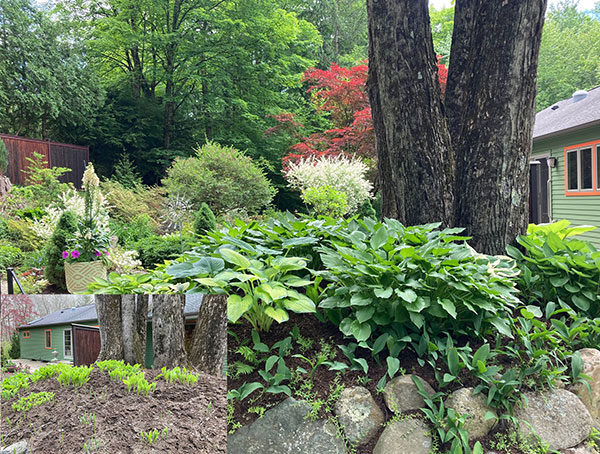 Fairs incoming.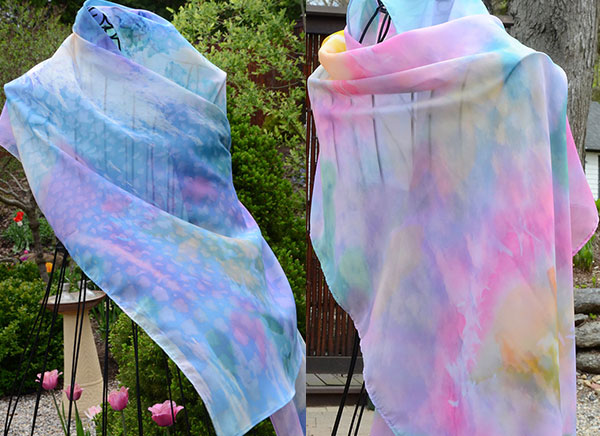 I'm scheduled for two additional fairs in Waterbury and Simsbury- end of summer. COVID helped me stockpile a fair amount of inventory, both scarves and pillows. You can buy from me online – Email or text me and we can process payments through Square, Venmo or Zelle. If the item is in stock , you'll have it in a week to ten days. Don't be shy!
Mandolin Orange
I like to include music I've been listening too. I first heard this couple in 2019 and I regularly return to this set performed live on NPR. In the meantime I think they've changed their name AND had a child. Still. Things as crazy as they have been the last months, keep driving me back to them. I love most everything about the music. What do you think?