A few days ago when my one year old IMAC crashed I was smack in the middle of birthday party fatigue and a bout of rabid gardening. Can you say "Apple Care Protection Plan?" It was the price of sanity. Summer work helps to cool the angst of dastardly computer troubles.
I'm pleased to say that even as hosta flowers emerge all over the garden, I've also shaped three Japanese willow bushes- albeit a little late. It's better to do them mid- June here in Connecticut and give new growth solid recovery before cold weather…but I think they'll be fine. And they LOOK so much better. The ones in the two large pots and one on the garden (left front bed) will be planted in mid-Autumn to their forever homes.
I'm plotting a complete re-do of two beds. The three-year old garden has spoken through its plants. Certain plants demand different lighting and more space. The peonies were very unsatisfactory this year and I suspect I'll have to move them out of the formal garden to bring them to sun. I'm sad because I love to watch their flowers up close. The tree guy made his visit and we'll be lightening the overhead canopy in the fall. Maybe I'll get more sun into the garden!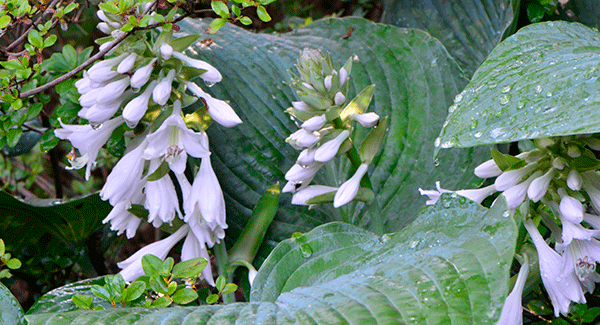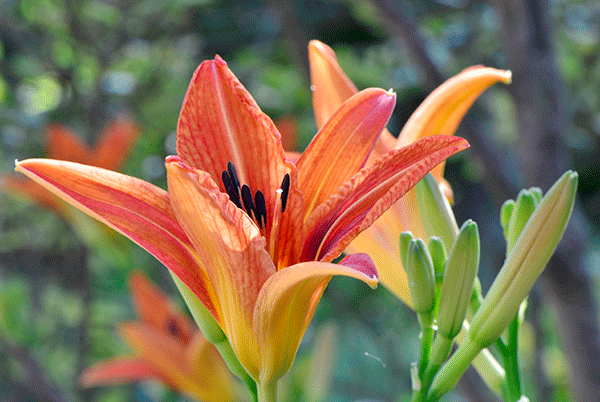 One little project becomes HUGE.
We loved the two teak deck chairs we found at a vintage shop in Great Barrington last year. Now that the rear deck is re-finished, it's time to finish the chairs to put on them. I remembered a bottle of tung oil in my basement left over from a project last year and decided to use that. I have to add citrus solvent to aid it in soaking deeper. It smells so much nicer than turpentine. But it costs a lots more too. Bummer.
Three hours into sanding one chair and still only about half done with the job, I've realized it's a really big job! I'll show you when I'm all done. The tung oil has to soak into wood. In sanding I discovered that the chairs appear to have had some surface protection…like polyurethane, which has to be sanded off before any oil can get in.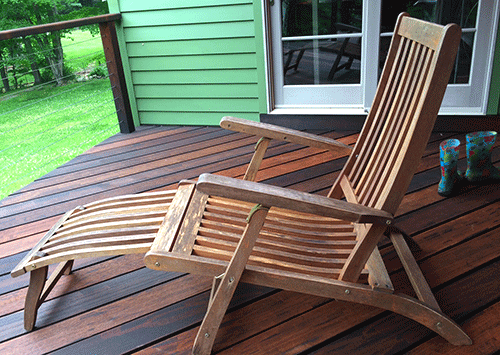 Cool jazz is the perfect addition to a hot summer night. Anybody else suffering from hot days? So Long You Fool– Sophie Milman. Sophie's a Russian born jazz vocalist who emigrated to the US in the early 1990's and graduated from the University of Toronto with a BA in Commerce. I love her voice. Another great summer song, by Eva Cassidy, Somewhere Over the Rainbow.