Speaking of decorative – June is when colors slow down in my garden. I miss them! I've been so busy inside-even though the peonies have started blooming, I have yet to get the camera on them. Tomorrow is another day.
Sunday, I drove to visit my sister at a fair she was doing in Longmeadow, MA- I'd agreed to help decorate her tent. What a beautiful day. I'm not complaining….
I always strive for continuous color in my gardens- but seem to fail miserably at some point every year and green takes over. Maybe that's why I'm attracted to hostas. They make me look good no matter what. Fortunately I snagged a few zinnias and geraniums from the Bellamy-Ferriday House in Bethlehem for outdoor pots. It helps.
In my world, decorative pillow surface designs come from nature. Some have suggested the subject might be limiting- relating more to women (and wild flower children of indeterminate age). I disagree. The world around us is an entrance into all of life. Nature simply offers a filter that helps me package natural Beauty into art pillows for people's homes.  The possibilities are endless.
Recently, people have also suggested softer colors, greys and sepia tones for new pillow designs. I'm testing some ideas because I know not everyone grooves to big color as I do. I think there's a place for earth tones and faded hues that introduce a quieter beauty- more reflective of fall into winter. No less intense, just different.
Check back at the end of summer, you'll see where I landed. For now, I'm diving into crazy color wherever I see it.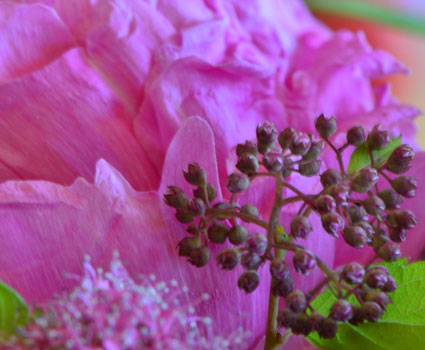 Summer is here after all. And soon, it'll be time to hit the road again for water and the sun. Willie says it best..