The Circle Game.
We all know it. You can feel it. Fall. The circle of seasons continues. But doesn't it feel like it got cool all of a sudden???
A few days ago I brought in some plants that I'd put out for the summer-just to be safe. I left one out because it hasn't been doing well and I was secretly planning to let it go to compost. This morning it was mildly blackened from a light frost. On October 6! I just read that in Connecticut the risk of frost is from October 5 through May 10. By October 15, it's a definite. Right on the money, Dave. Find out when your date is. Bring in those plants!
My new little hibiscus tree has yellow leaves and dying buds. I have to assume it's the cold, however I photographed it and will send it off to the seller to alert them of its struggles (grr). We'll see. The truth is we are never 100% in control over Mother Nature. Patience is a virtue I am constantly in need of perfecting.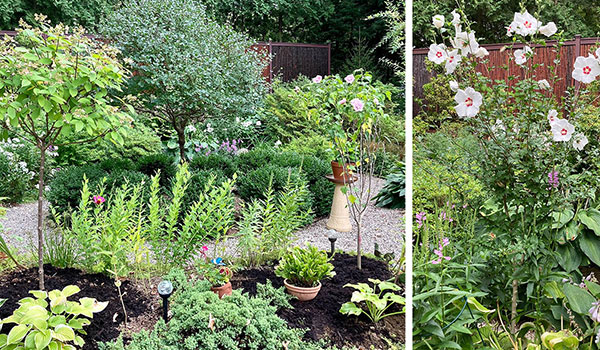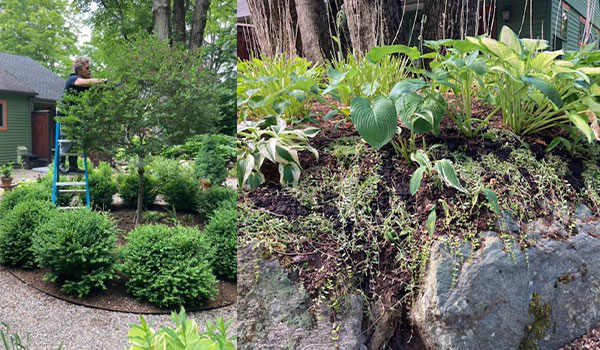 Transplanting is never-ending but is best done in fall. Especially as NEW plants are on sale! Golden Carpet, a preferred ground cover in my shade garden, is prolific by the end of summer. I have to cut back all the beds and then have a plethora of green to spread around. I've moved a bunch of Golden Carpet onto the island at the front of the garden- that continues to struggle, especially during this summer's drought.
New Designs!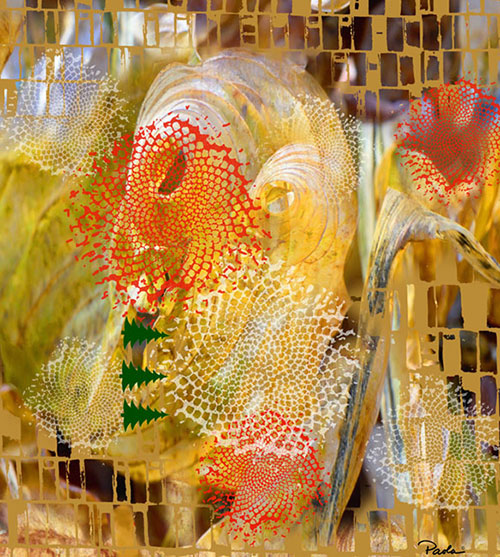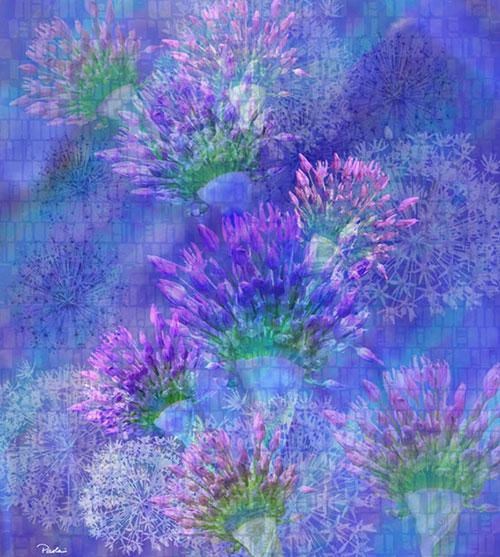 The two-day fair in Simsbury was located on asphalt which meant we had tough ground to cover to make our space a little more cozy. Fortunately, I had a carpet from two years ago that cleaned up nicely. Tent sides for two-day fairs are challenging unless you have zippered sides. I hope to spring for that next year. It's always a juggle financially because material desires can quickly obliterate any profit. Nothing new there!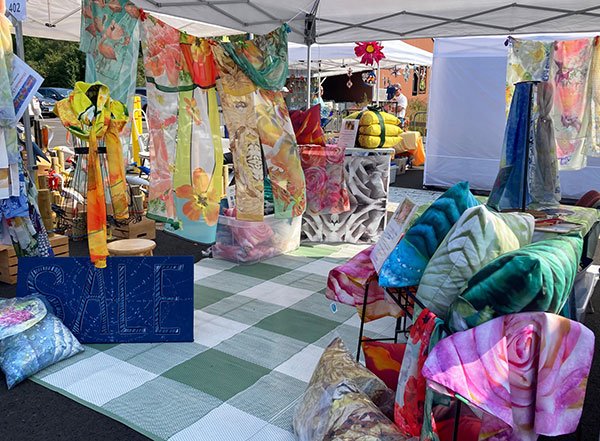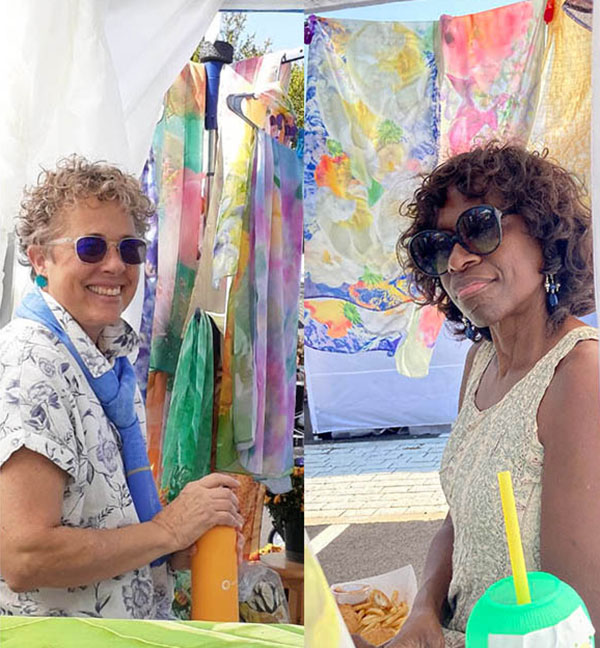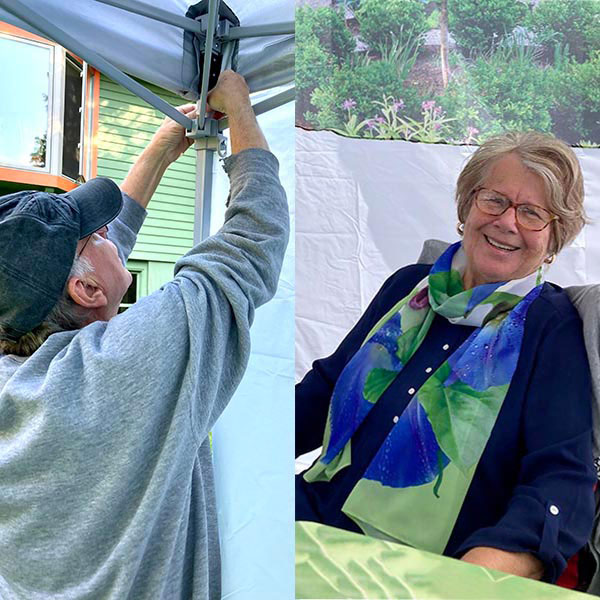 New Displays!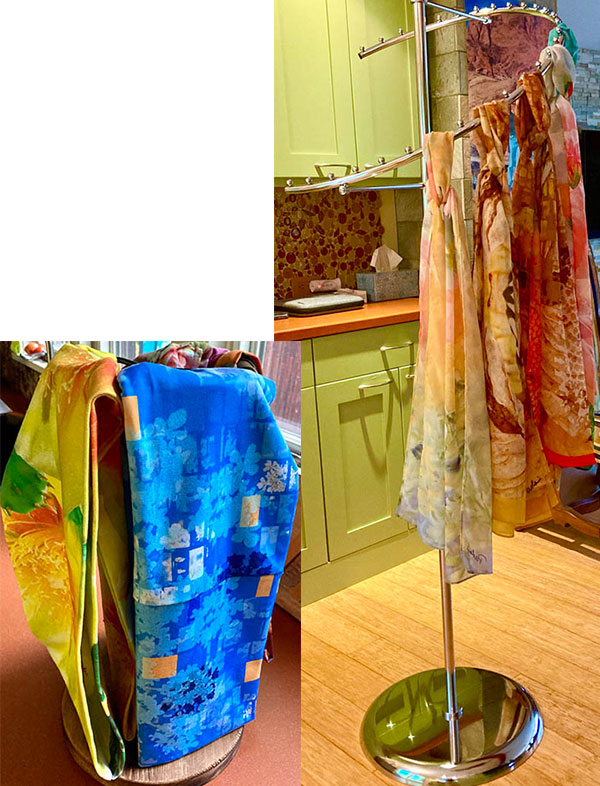 The next fair is a first- time juried show I provide goods to. (artists are not allowed)! Nice, but lots of upfront coding and labelling required. November 19 and 20, from 10:00-4:00 pm. at Artsplace -1220 Waterbury Road in Cheshire.
I'm headed back to a favorite annual holiday fair at the Bristol Historical Society on Saturday,December 3, 2022. More info to come. It's a great event to get into the holiday season.
A Seasonal Serenade
Last but not least. Seasons and time passages. Doesn't fall bring out the nostalgic in us all?? A favorite musician/singer, Joni Mitchell.
Related Images: