"Sleeping Children" by William Henry Rinehart (1825-1874) at The New Britain Museum of American Art. The original sculpture was a memorial for the children of benefactor Hugh Sisson.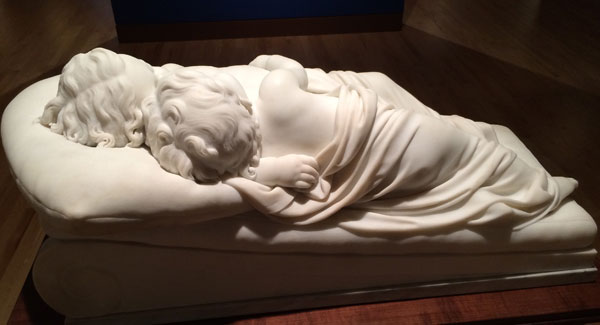 Another summer is coming to a close and I think it important to appreciate a local museum that offers one a spirit of contemplation. End of summer is always a thoughtful time as the garden, still full of life, is also poised to wind down to cold once again.
The New Britain Museum is the first museum in the country dedicated to American Art. We visit when the spirit moves and are NEVER disappointed. (Last year we greatly enjoyed a talk on jazz that included both the story of the Thomas Hart Benton murals and the music of his day). Wine and cheese. What a blast! Stay tuned for the fall calendar. Check out the music on September 6. 
The New Britain Museum has a great range of varied artwork. Here are a few I particularly enjoyed.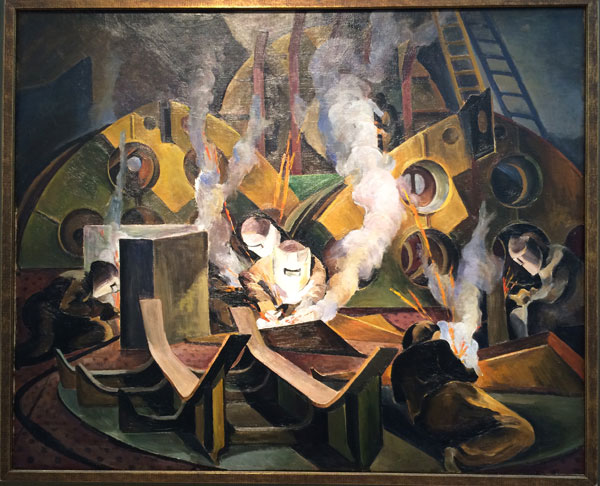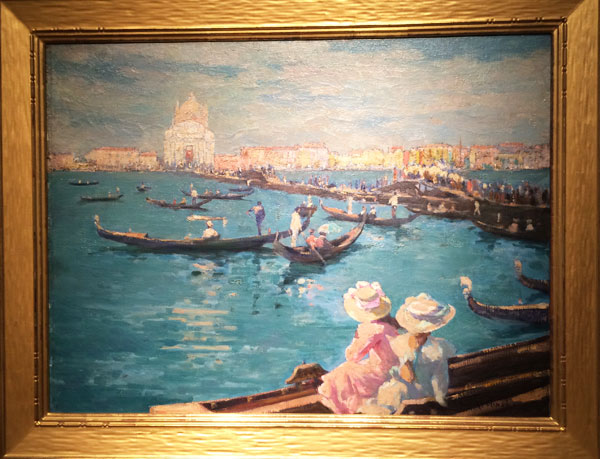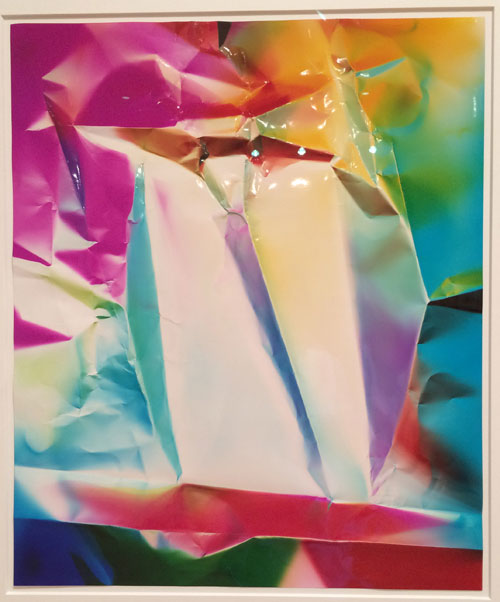 Photograms are made using a "camera-less" process first developed by William Henry Fox Talbot in 1834 and perfected by a protege, Anna Atkins, that uses a light source to create an image on highly light sensitive photo paper.  More on photograms. 
Thomas Hart Benton (1889-1975) was one of the great American artists and is in great supply at The New Britain Art Museum. In fact, it's one reason we brought our out- of- state family there on pilgrimage. In addition to being a celebrated painter, Benton senior was also a musician and drew together many other talented amateur musicians to play weekly.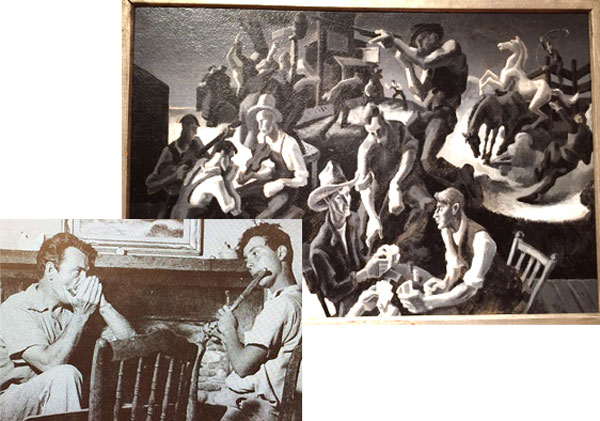 And how exactly did a small museum in New Britain capture a collection of virtually priceless artwork? One story cleverly written- fact or fiction? You decide.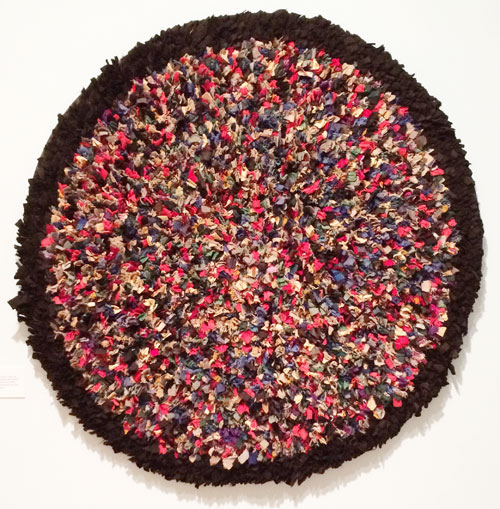 Wondering what artists are represented at the New Britain Museum? Try this! E- museum is a catalog of every piece in the museum. More general museum info here. 
You never know what garden plants will wind up on your new scarf from Paola Prints. New designs in process for Fall 2019.We have a few in stock for that "must have" gift. And you have can have it within one week.
Michael Kiwanuka is a British Indie and folk singer, son of Ugandan parents who escaped the Amin regime. He studied at the University of Westminister, worked as a session guitarist, supported Adele on tour. He's has been nominated for many awards, winning the BBC's Sound of 2012, among others. One More Night.