Thanksgiving has come and left behind the anticipation of a new holiday. Driving home today, I could feel it in the air, and see the trees on peoples cars. What IS that?
I'm sure my love of gardens has something to do with the cycle that begins every spring and the fullness of summer passing into golden fall before it slips into winter quiet. Over and over again. Always the promise of new beginnings.
As the holidays move in, I always start looking at ways to make my home more special. We heat with pellets and have been looking for a better storage box especially as it's one of the first things guests see in the foyer. The temporary plastic Hefty box really didn't cut it, although it was a faithful servant last year.
Last week we found an 18th century English dowager box.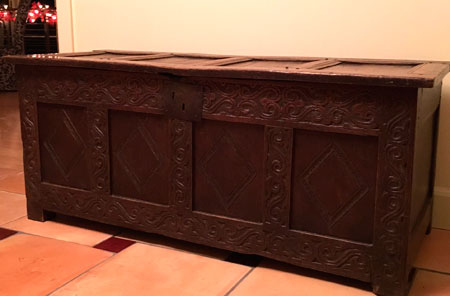 It's an awesome look and even though it's on the larger size, it works great. A dowager is a widow who holds a title or property—a "dower"— from her deceased husband. Historically the trunk would hold all her belongings -especially as she might be displaced by a nefarious male heir (with no further use for her) and had to hit the road, taking it with her.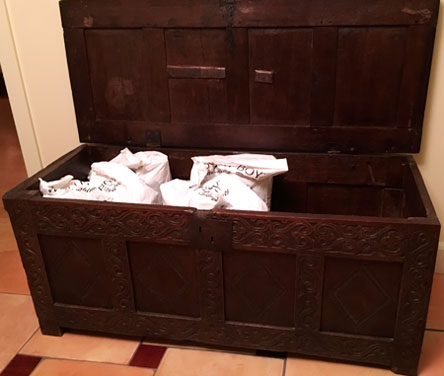 Time to Get the Tree
Which means, decorating it. There's always the traditional items but I also like to mix it up. I found some links to explore, in case there's something newly special to acquire. Always.
DYI Ornaments
Never forget the cookies, We spent many hours each year baking, decorating and hanging cookies. Shutterfly suggests you re-purpose your music – breaking up old cds and using them to glue to new tree decorations. I like the re-cycled part.
Twenty Ideas
Twenty ideas for your tree using natural materials- some a little gaudy. Pine cones and dried cranberries. We always sat around stringing fresh cranberries and popcorn, either alternating or segregated ones, red and white. They go with everything. Besides, you can eat the popcorn as you work. And watch Christmas movies.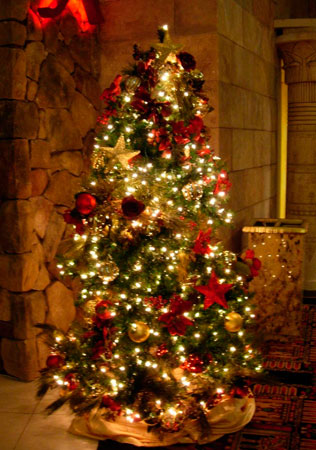 Glass Ornaments
Starting in the late 1500s, two German families began making mouth blown glass for home use. In the 1800s the Müller-Blech family was creating glass tree ornaments. For a while I was trying to buy one new ornament each year. The variety is fun for kids to discover them in boxes and hang on the tree.
Kugels
Ever heard of a kugel? I hadn't. Very curious, decorative glass ornaments from Kugelhouse– made in Ohio. All shapes, sizes and colors.
And, if you're local, stop in at Huntington & Hope in Washington for beautiful European ornaments-metal and felted creatures of all kinds. And wonderful, thoughtful antiques -gifts for discriminating tastes.
OK, I admit it, this is a lighter weight performer then I usually post, however, it goes with the concept of beginning new each year. I give Meghan a lot of credit for her accomplishments early in life. Meghan Trainor is an American singer, songwriter and record producer. Born and raised in Nantucket, Massachusetts, she wrote, recorded, performed, and produced three independently-released albums between 15 and 17 years old. Pretty impressive. She won the ARIA (Australian music awards-premier awards ceremony). More about Meghan here. Recognize this one? Like I'm gonna lose you.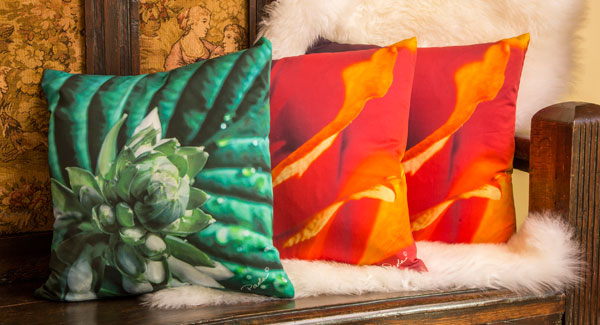 Paola Pillows can now be found at PaolaStudio on Etsy. Order early to have them for the holidays. The longer you wait the more you'll pay for shipping! Now you can buy just the covers or covers plus an awesome comfy, feather/down insert perfectly sized. Bring a garden inside your home this year.
Save
Save
Save
Save
Save
Save
Save
Save
Save
Save
Save
Save
Save
Save
Save
Save
Save
Save
Save
Save
Save
Save
Save
Save
Save
Save
Save
Save
Save