Fall in Connecticut is in full swing but  we just flew into Tulsa this afternoon.  Got off the plane and it was 85 degrees. Summer reset.
Back in Connecticut there was no shortage of maple leaves all over the place.
Always in deep shade, the poor, compacted soil in the side yard with giant trees all around, needed a major make-over. I knew from the beginning, we'd be introducing a lot of gravel.
Back to Tulsa
Bob Dylan..Not..Unfortunately, after researching it thoroughly, it looks like the fab new Bob Dylan collection opening just after we leave, is not ready for public consumption.
Tulsa Football
I've never been to Tulsa so I'm very curious about seeing a new city. It's my husband's fraternity anniversary gathering. We have tickets to a football game and I'm pretty sure I've never been to one  in my life. My dad was an immigrant artist and had seven daughters – high achievers all, we were not sports fans.
So, I'm anticipating some kind of culture shock. (It's a night game too. I  just  hope I can stay awake and not embarrass myself.) I did.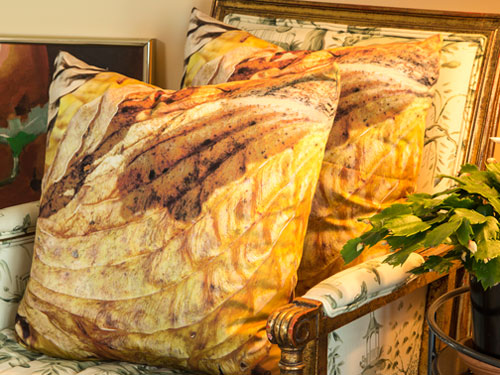 Woodland- A Paola Pillow
Tulsa Travel Tune                             A little known Eric Clapton song" Tulsa Time " -Live in concert with Carly Simon.
Related Images: