Our socially distant Thanksgiving 2020 has come to a close. And, the last hosta leaf has fallen- dramatic as ever in its subdued and soft hues. I love the colors every season.Next up, glad tidings and holiday colors for Christmas. What WILL that look like this year?
Although Larry and I are hunkered down alone in our house, I took advantage over several days to bake up a storm. I take comfort in that. Still, I missed my kids company. Christmas together? One can't count on it.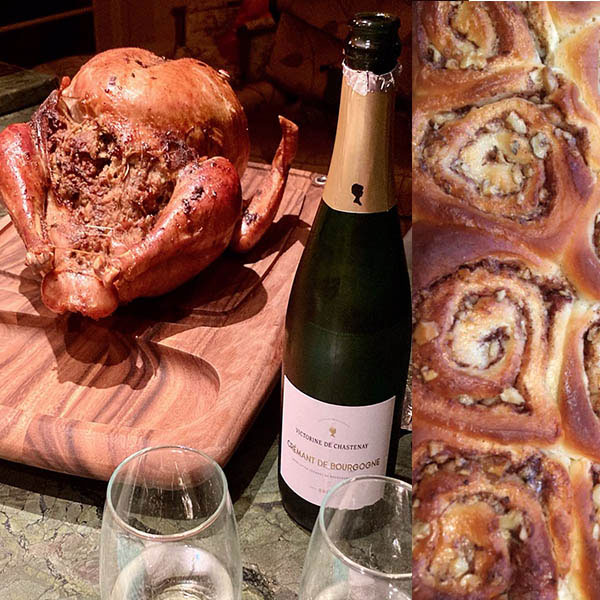 Lately, I've been dreaming about my Mom who died last year. It feels good to have her "with me" again. She never met our first grandson who I now take care of three days a week. As early as I start (7:15 yikes), he is a treasure to spend time with.
COVID has been challenging with its enforced solitude and simple lifestyle requirements. So many activities that I've taken for granted- sewing, gardening and baking, provide a healthy respite from loneliness that can creep into our quieter lives.
New Drawing Tools!
My "busy-ness" has kept me from blogging. I seem to only write one monthly now. I'm also in the process of pulling the crank on buyinga set of new drawing tools- iPad plus pencil but can't quite get it done. Wish me luck! I'm know that the requisite learning curve looming is slowing me down. Winter is a great time for study tho, so hopefully next time I write, I'll have it in-house.
People who know my work know I'm crazy for flowers. It wasn't always so. I hope to transition my artwork into more abstract images-still for print on fabric. I saw this image and loved it.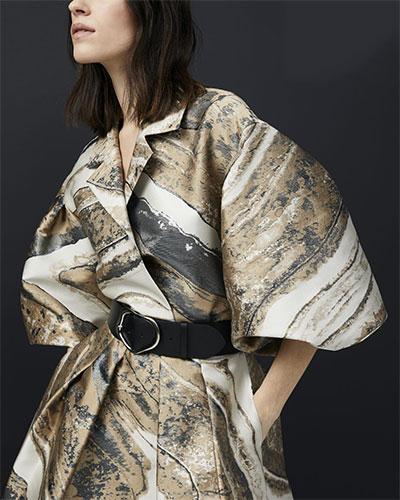 Fall Planting
Dawn redwoods are awesome trees, especially when you have damp soil as our back yard is. We had a dawn redwood planted in the back yard years ago and it's thrived. So, this year when a friend offered me two little ones, I snapped at the chance to relocate them to my house- in two spots that needed a big fluffy addition. These trees lose their leaves in the fall and look half dead in winter. The reward is rich in speedy growth and lush foliage. My new ones were conjoined but I managed to separate them, I think. They'd also grown through the bottom of their plastic pots. I felt like a surgeon cutting them apart. We'll see. Thus far, in late fall, they both had little buds starting. I planted them in the front and back yards in view of each other…( see the white line in the right image below).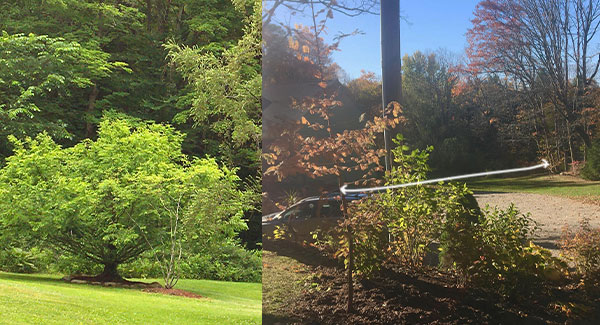 Festive Pillow Covers!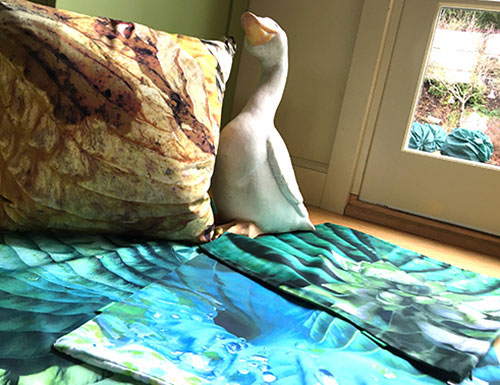 Palma is one of a family of ten, pillow designs. A lot of people I know are staying in this holiday. Treat yourself to some bright new pillow covers! Each cover is permanently printed to cotton sateen and zippered for washing. Each one was inspired by a love of the garden. and all ten designs are on sale through February.
A Little Music Goes A Long Way!
Otis Redding is an all time favorite, in lyrics and delivery. He brings comfort even in sad times when we can't have all we want. These times. Love where you can. Dreams to Remember.
Lest you forget. EVERYBODY likes summer in winter. Gift someone ( or yourself) a beautiful original scarf- in chiffon, cotton gauze or heavy organic cotton knit. A limited supply but on sale now through February.