It was quite by coincidence that I found myself looking at two new scarves that just came back from printing and discovered that together, they resemble colors of the Ukrainian flag. Go Ukraine!
Variants of blue and orange are complementary colors, that is, colors opposite one another on the color wheel. Did you know that the national flower of Ukraine is the sunflower? Coincidence!
It's easy to look out at the world during this time of war and feel alternately confused and angry. I think it's best never to look at anything important, complacently. I urge you to do the same. Daily, I try find ways each day to proactive in loving myself and others, neither to the exclusion of the other.
When we designed our home, everything was turning up green and orange. Nature's green is a big piece of the color story for me of course. As a designer I find myself driven to incorporate variants of green and orange. I think it's because they balance one another, which helps me to bring comfort in living spaces.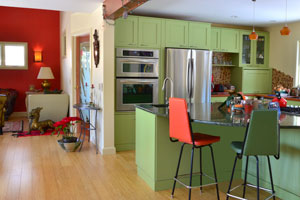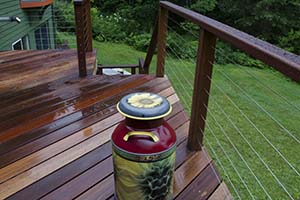 More about "complementary colors."
The scarf order for my school reunion arrived on Sunday.
Twenty plus scarves to sew- not a little daunting. Close to my limit in terms of production. Luckily, I love the colors. My " sewing limit" is variable, mostly because I love to sew and  I treasure the time to do it right. The sunflower scarf( at top) is on spec for a much larger order -a second school reunion. Fingers crossed. I've modified size as requested from my standard 18" x 72" to 12"x 54" for tying to a hat.
Tying scarves got you down? Some new and easy ideas for tying yours!
Related Images: