Very soon, I'm going to bed.. and I don't want to know what I didn't finish tonight. My poor husband just finished removing a thousand staples from the biggest piece of stretched canvas headed to our booth at High Point Market because it wouldn't fit in the car. (Shhh, don't tell my sister who stapled it together) Can't wait to re-do it again Wednesday afternoon.
Found a great little table…and two chairs.
If you're at Market working, stop by our booth at 1-640, and prepare to get comfortable.
Today's single greatest booth addition was this: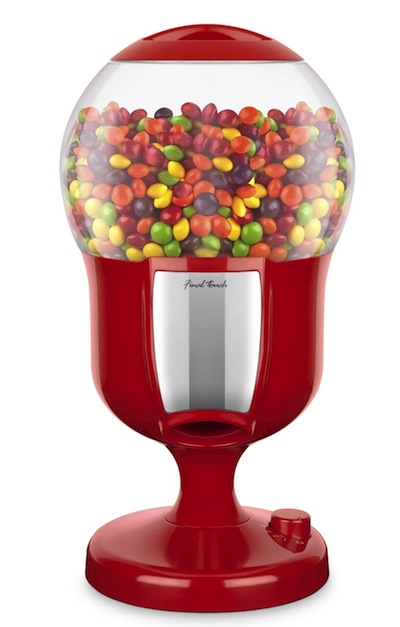 Shipped direct to North Carolina. We're carrying the chocolate ourselves. You gotta do, what you gotta do.
So much of the last week has been about non-stop work and hustle. I found this a welcome respite– enjoying someone else's photography for a change. Click on this when you have a little time for a walk down memory lane.
And…I Don't Want To Know.…an old favorite by Fleetwood Mack. Make this your motto for today.
Stay tuned for updates from High Point Market
PS. Did you notice I snuck  a new Paola Pillow into the main photo? The center pillow is a new hosta- no name yet….got a suggestion for a name???